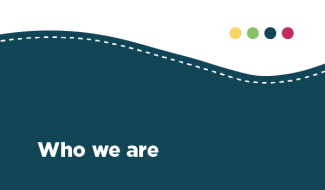 Who we are
Who are we?
We are an operational training program that strengthens the knowledge and technical skills of IDB staff and executing agencies, through the creation of meaningful learning experiences that empower development in the region.
We are committed to improving the effectiveness of the preparation and supervision of sovereign guaranteed operations and the quality of technical assistance offered to executing units.
What do we do?
We co-create learning solutions with different departments for IDB's Executing Agencies by :
Identifying learning needs in the operational dynamics.
Seeking the best learning solutions to meet those needs.
Transforming complex technical information into useful learning products.
Supporting the preparation and delivery of presentations in the program's trainings.
Offering certifications, workshops, self-paced courses, tutoring courses (SPOC), massive online courses (MOOC) and field practices, among others.
How do you benefit?
If it is your first time working with the IDB, we introduce you to the IDB operational world.
If you have been working with IDB projects for a while, we help you updating yourself in operational processes.
If you want to share your achievements, we issue you IDB digital badges for your social media.
We contribute to: