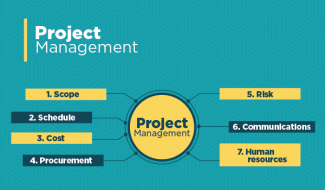 Project Management
According to the latest global survey conducted by the Project Management Institute, ​Pulse of the Profession 2017, organizations are wasting an average of US$ 97 million for every US$ 1,000 million, which is 9.7% of the invested resources. Therefore, it is relevant for public and private organizations to improve their project's performance.

Based on the PMI international standards, INDES developed the PM4R methodology seeking to strengthen the technical capacity of the teams working in this field.

The following resources will help you learn the 7 tools of the PM4R methodology.
Certificaciones
By completing the trainings related to this topic you can obtain certifications of different levels, which you can share on your professional networks and that can be very important for your role or career development.