Search Panorama Webinars
Seleccione cualquier filtro y pulse Aplicar para ver los resultados

FOCUS
Latin America and the Caribbean
ABOUT THIS WEBINAR
The speed and scale of the response required by the COVID-19 pandemic has highlighted how the fragmentation in current health and care systems significantly impairs their ability to respond effectively. The health and long-term care service delivery system is in general compartmentalized. Health services are provided by physicians or medical specialists responsible for inpatient and outpatient care. This care is often separate from primary care and from rehabilitation and home care provided after patients leave hospital, and from long-term care that provides extended care for people with functional dependency, whether in a nursing home or in the community. Long-term care includes services provided by a nurse or therapist or trained caregiver, or a family member/informal caregiver. The challenges posted by COVID-19 present an opportunity to reset fragmented health and care systems so that they are integrated, driven by people and communities and resilient in the face of future systemic shocks.
In this webinar, Dr Edelweiss Aldasoro from The International Foundation for Integrated Care (IFIC), will present an overview of integrated care and IFICs recent report "Realising the true value of integrated care: Beyond COVID-19". After this presentation practice-based examples that enable better linkage, coordination and integration of care will be examined. First, Fatima Palmeira Bombarda, Health Care Networks Manager at São Paulo State Secretariat of Health's Health in Action Programme, and Anne Hendry, Senior Associate and Director of IFICs hub in Scotland, will present the experience of integrated care in the development of a Regional Health Care Network across four municipalities (Ubatuba, Caraguatatuba, São Sebastião and Ilhabela) in the Litoral Norte region of Brazil. Finally, Galileo Pérez Hernández, Board member of IFIC, will analyze implications for current and future integrated care projects in Latin American countries using implementation science lens and will discuss its relationship with the health systems resilience concept.
See More
See Less
MODERATOR
Pablo Ibarrarán, Social Protection Lead Specialist, Interamerican Development Bank
PANELIST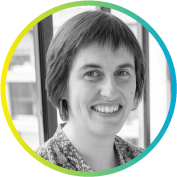 Senior Researcher
International Foundation for Integrated Care
Edelweiss joined IFIC in 2018 as a Senior Fellow to support the creation of the Knowledge Centre and Resource Area. She works on a range of education and communication projects, and three European research projects: EURIPHI, VIGOUR and Digital Health Europe. A qualified medical doctor, Edelweiss specialized in General Internal Medicine and Infectious Diseases (Osakidetza, Basque Country, Spain), and completed postgraduate studies including an MSc in Epidemiology (London School of Hygiene and Tropical Medicine), Diploma in Health Research Methodology (Autonomous University of Barcelona) and Advanced Studies in Development, Globalization and International Cooperation (University of the Basque Country and HEGOA). Edelweiss is a PhD candidate in the Doctoral Programme in Medicine and Translational Research in the International Health track in the subject of adult Chagas Disease treatment (University of Barcelona and ISGlobal, Spain). Her main clinical and research expertise is in international health and specifically in adults with Chagas disease. She has also worked with adults with cystic fibrosis, chronic diseases and elderly and general internal medicine. Edelweiss is specially interested in the integrated care for vulnerable populations with chronic and incurable conditions that have a wide clinical expression and life quality impact.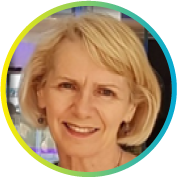 Senior Associate and Director for IFICs hub in Scotland
International Foundation for Integrated Care
Anne is a Senior Associate with the International Foundation for Integrated Care, Director for IFICs hub in Scotland and holds honorary academic posts with the University of the West of Scotland, the University of Glasgow, and NHS Lanarkshire. Currently deputy honorary secretary of the British Geriatrics Society, previous national roles include clinical lead for the Long-Term Conditions Collaborative; Healthcare Quality Strategy; Reshaping Care for Older People programme; and Integrated health and social care in Scotland. From 2017 to 2019, Anne led the models of care work package for the European Commission's policy Joint Action on Frailty involving a broad range of stakeholders from 22 Member States. Throughout 2019 Anne led an interdisciplinary team to support São Paulo State Secretary of Health and Regional Department of Health implement a pilot project on integrated care in Litoral Norte region of Brazil.  She is currently part of an international expert group working with Age Platform Europe to support the government of Bizkaia province in the Basque region to establish a model for long term care.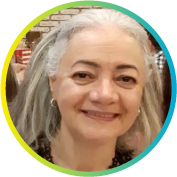 Health Care Networks Manager, Health in Action Programme
São Paulo State Secretariat of Health
Fátima graduated in Nursing and Obstetrics by the Faculty of Health Sciences Farias Brito. He holds a Specialization in Public Health and Health Law and a Master's in public health by the University of São Paulo. She is former Coordinator of the Health Regions Coordination of São Paulo State Secretariat of Health. Currently she is working as Health Care Networks Manager at the state Health in Action Programme, co-financed by the Inter-American Development Bank. Within the scope of this Programme, Fatima has supported Transforming Together - a pilot project on Integrated Care - and many other projects that aim to strengthen primary, secondary, and tertiary care and focus on the needs of the population.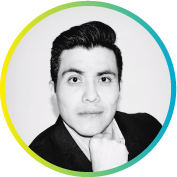 Board Member
International Foundation for Integrated Care
Dr. Pérez-Hernández is holds a medical degree from the Metropolitan Autonomous University (Mexico), an MSc of Global Health from the University of Barcelona (Spain) and postgraduate training on Health Management and Integrated Medicine. He is a Board Member of the International Foundation for Integrated Care. He is also an Associate Editor of the International Journal of Integrated Care. Currently, he is dedicated to creating collaboration networks on integrated and people-centered care in Latin America. Galileo has also worked with the Pan-American Health Organization/World Health Organization providing technical cooperation on different projects including consultations on chronic care, integrated and people-centered services, and universal health. At national level he has served at the Ministry of Health of Mexico as a clinician and manager. He was also named Honorary Professor of Integrated Medicine at the Faculty of Health Science of Anahuac University (Mexico). His experience includes developing, implementing, managing, and evaluating Non-Communicable Diseases, emergencies, and disasters programs.
Access to the presentation
KEYWORDS
Latin America and the Caribbean