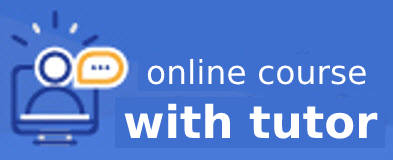 Principios para la Revisión de Evaluaciones de Impacto Ambiental (PREIA)
What is an instructor-led online course?
The online instructor-led courses are offered in a personalized mode with a limited number of participants per class. Start and finish dates are clearly marked. Besides the online tools used for interaction in the virtual environment, courses provide students with continuous support from a technical assistant, the tutor and a program coordinator, who are experts in the course topics, and are able to offer effective feedback in all course activities and promote relevant discussion.
ARE YOU IDB EMPLOYEE?
See the courses list with scholarships for IDB employee
ALSO OFFERED
En Inglés y Portugués
COST
USD50 Pronto Pago/ 100 Regular
TIME COMMITMENT
10 horas por 5 semanas
ABOUT THIS COURSE
Este curso está diseñado para proveer una orientación práctica a los profesionales que piensan estar involucrados en la revisión y valoración de evaluaciones ambientales. Está orientado hacia profesionales que participan en el proceso de revisión de proyectos, políticas o programas propuestos y/o quienes trabajan en temas de protección y gestión ambiental, ciencias sociales o naturales, gestión pública, etc., encargados de la revisión y valoración de resultados sobre Evaluaciones de Impacto Ambiental (EIA) realizadas por otros. Está pensado para que se aplique a una serie de escenarios legales, institucionales y culturales y para ser usado por revisores de cualquier país donde se realizan Evaluaciones de Impacto Ambiental. El curso se divide en cinco módulos: (1) El proceso de EIA y el rol del revisor; (2) Valoración de un documento de Evaluación de Impacto Ambiental, parte 1; (3) Valoración de un documento de Evaluación de Impacto Ambiental, parte 2; (4) Preparación y comunicación de los comentarios del revisor; y (5) Recursos para el revisor y cierre del curso. Tenga presente que este curso tendrá una sesión sincrónica (Es decir una sesión en vivo para conectarse en un día y una hora especifica a través de videoconferencia). Esta sesión se llevará a cabo el día Jueves del módulo 1 del curso a las 4:30PM hora de Washington. Esta sesión se ofrece a modo de bienvenida del curso y es totalmente opcional. Por lo tanto su participación no afectará la calificación del curso. Recomendamos su participación en esta sesión para efectos informativos exclusivamente. Este curso está disponible en español e inglés.
See More
See Less
AUDIENCE OF THE COURSE
El curso está dirigido a personas involucradas en la evaluación de Estudios de Impacto Social y Ambiental (EISA) y planes de gestión para la aprobación del gobierno, pero podrá ser útil para quienes se encarguen de redactar EISA. Requerimientos técnicos mínimos que debe reunir el participante: • Dominio del paquete Office (Word, Excel, PowerPoint, etc.) y software de Acrobat para visualización y descarga de documentos. • Ser usuario avanzado de Internet capaz de realizar búsquedas, acceder a videos, participar en grupos y foros de discusión, etc. • Disponer y manejar una cuenta de correo electrónico personal para recibir notificaciones y estar informado de las novedades del curso. • Completar la actividad de Navegación en el Aula. • Dominio del español, hablado y escrito Por favor tenga en cuenta que para completar este curso se requiere de actividades virtuales en grupo. Antes de registrarse, le recomendamos a todos los participantes que verifiquen si su calendario les permitirá realizar este tipo de actividades. Si usted tiene programado salidas de trabajo de campo o anticipa periodos prolongados sin conexión a Internet, por favor informe al tutor del curso tan pronto como sea posible, o por lo contrario, puede considerar registrarse a otra edición del curso que se acomode a su calendario
See More
See Less
COST & REIMBURSEMENTS
El precio de la matrícula será de USD $50 si se abona antes del 4 de mayo. Después de esta fecha, el precio será de USD $100. Si tiene interés en pedir una beca INDES, consulte la sección de preguntas frecuentes sobre el tema. Tenga presente que las becas MOOC no aplican para este programa. El número mínimo de participantes por edición es de 15 participantes. Si el cupo no se completa antes de la fecha de inicio programada, se notificará a los participantes de una nueva fecha de inicio del curso.
See More
See Less
KNOWLEDGE AREAS
SECTOR
Environment and Natural Disasters
TOPICS
Development of Institutions
Management of Social and Environmental Risk
COMPETENCIES
Critical, Analytical, and Creative Thinking
Development effectiveness
Environmental sustainability
Organizational management
Problem Analysis & Synthesis
FREQUENTLY ASKED QUESTIONS