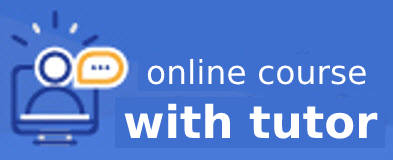 Biodiversidad en Estudios de Impacto Ambiental (BEIA)
You can earn this badge if you successfully complete the course.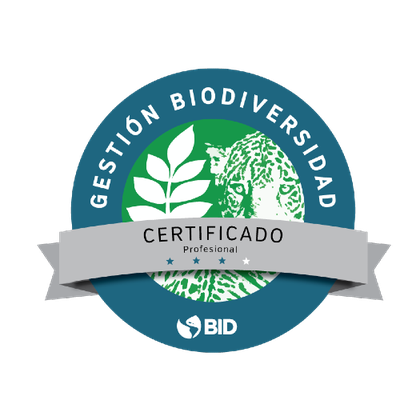 What is an instructor-led online course?
The online instructor-led courses are offered in a personalized mode with a limited number of participants per class. Start and finish dates are clearly marked. Besides the online tools used for interaction in the virtual environment, courses provide students with continuous support from a technical assistant, the tutor and a program coordinator, who are experts in the course topics, and are able to offer effective feedback in all course activities and promote relevant discussion.
ARE YOU IDB EMPLOYEE?
See the courses list with scholarships for IDB employee
ALSO OFFERED
en inglés y portugués
COST
USD10 Pronto Pago/$50 Regular
TIME COMMITMENT
10 horas por 5 semanas
ABOUT THIS COURSE
Este curso proporciona una base de conocimientos sobre las buenas prácticas aceptadas para la incorporación efectiva de la biodiversidad en el proceso de evaluación del impacto social y ambiental (EISA). Estas buenas prácticas han sido creadas para garantizar que la información incluida sobre la biodiversidad en las EISA proporciona un análisis preciso y adecuado del impacto sobre la biodiversidad, dando una base para el desarrollo de medidas de mitigación eficaces que garanticen que estos impactos se manejen de forma adecuada.
El curso se divide en cinco módulos:
1) el desarrollo y la biodiversidad
2) buenas prácticas para la recopilación de datos de línea base de biodiversidad
3) buenas prácticas para la evaluación del manejo de impactos sobre la biodiversidad
4) medidas eficaces para mitigar los impactos a la biodiversidad y
5) biodiversidad y el desafío del desarrollo sostenible.
Este curso tendrá una sesión sincrónica opcional por videoconferencia durante el módulo 2. Aunque su participación no afectará la calificación del curso, la recomendamos para efectos informativos.
Este curso está disponible en español, portugués e inglés.
Como parte de los productos de aprendizaje del portafolio de AcademiaBID, los cursos tutorizados, a diferencia de los cursos autoguiados o los masivos, son impartidos por una/s persona/s experta/s en la materia con experiencia demostrada en la enseñanza en línea. A lo largo de las semanas de duración del curso, los/las participantes tienen numerosas oportunidades de interacción con el equipo docente y compañeros/as, lo que contribuye a una experiencia de aprendizaje más eficaz. Las tareas y otras actividades de aprendizaje serán revisadas por el equipo docente asignado, quienes estarán brindando comentarios personalizados.
See More
See Less
AUDIENCE OF THE COURSE
El curso está dirigido a personas involucradas en la evaluación de Estudios de Impacto Social y Ambiental (EISA) y planes de gestión para la aprobación del gobierno, pero podrá ser útil para quienes se encarguen de redactar EISA. Requerimientos técnicos mínimos que debe reunir el participante: 1) Dominio del paquete Office (Word, Excel, PowerPoint, etc) y software de Acrobat para visualización y descarga de documentos. 2) Ser usuario avanzado de Internet capaz de realizar búsquedas, acceder a videos, participar en grupos y foros de discusión, etc. 3) Disponer y manejar una cuenta de correo electrónico personal para recibir notificaciones y estar informado de las novedades del curso 4) Completar la actividad de Navegación en el Aula. 5) Dominio del español, hablado y escrito.
See More
See Less
COST & REIMBURSEMENTS
El precio de la matrícula será de USD $10 si se abona antes del 19 de septiembre. Después de esta fecha, el precio será de $50. Si tiene interés en pedir una beca INDES consulte la sección de preguntas frecuentes sobre el tema. Tenga presente que las becas MOOC no aplican para este programa. El número mínimo de participantes por edición es de 15 participantes. Si el cupo no se completa antes de la fecha de inicio programada, se notificara a los participantes de una nueva fecha de inicio del curso. El Instituto Interamericano para el Desarrollo Económico y Social (INDES), perteneciente al Banco Interamericano de Desarrollo (BID), tiene como misión contribuir al fortalecimiento de conocimientos y habilidades de públicos estratégicos de la región, necesarios para promover el desarrollo económico y social de América Latina y del Caribe, por este motivo cada matrícula de nuestros cursos está subsidiada entre un 80% y 95% por recursos propios del BID
See More
See Less
KNOWLEDGE AREAS
SECTOR
Agriculture and Rural Development
Environment and Natural Disasters
TOPICS
Development of Institutions
Management of Social and Environmental Risk
Private Sector and Finance
COMPETENCIES
Critical, Analytical, and Creative Thinking
Environmental sustainability
Problem Solving and Innovation
AUTHORS AND COORDINATORS

Jiménez, Martha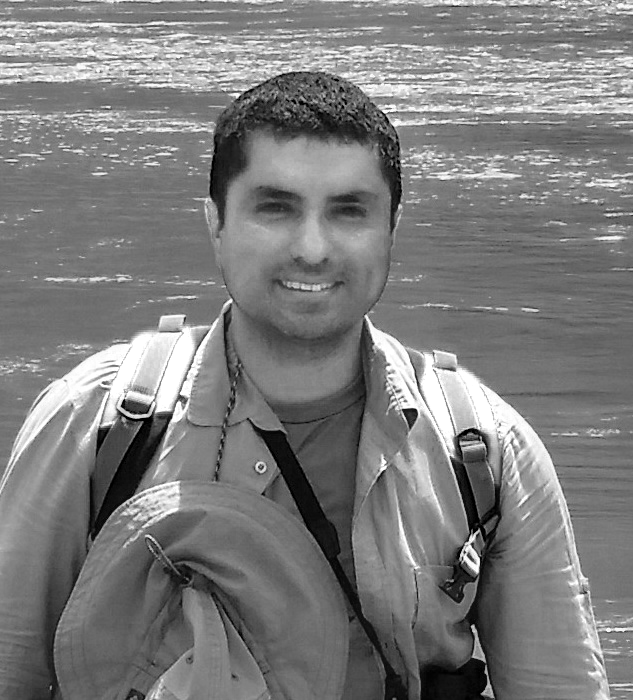 Queirolo, Oscar
FREQUENTLY ASKED QUESTIONS