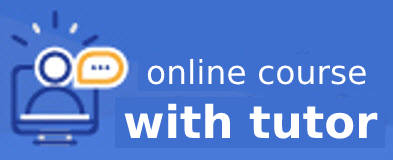 Taller Express para la pedagogía en línea
You can earn this badge if you successfully complete the course.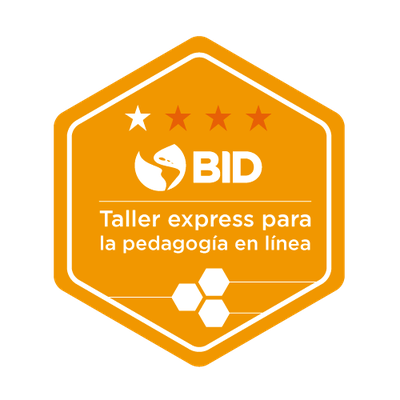 What is an instructor-led online course?
The online instructor-led courses are offered in a personalized mode with a limited number of participants per class. Start and finish dates are clearly marked. Besides the online tools used for interaction in the virtual environment, courses provide students with continuous support from a technical assistant, the tutor and a program coordinator, who are experts in the course topics, and are able to offer effective feedback in all course activities and promote relevant discussion.
ARE YOU IDB EMPLOYEE?
See the courses list with scholarships for IDB employee
ABOUT THIS COURSE
Ante la imposibilidad de desarrollar clases presenciales, repentinamente, muchos profesores y profesoras se han visto en la necesidad de hacer adecuaciones importantes a sus planificaciones didácticas, con el fin de asegurar una mediación pedagógica que facilite los aprendizajes de sus estudiantes, a través del uso de tecnologías de comunicación, información y colaboración.
El INDES abre este taller de acercamiento inmediato a la formación online como respuesta a la urgencia de ofrecer orientaciones puntuales y concretas para optimizar la docencia virtual en la circunstancia presente.
Objetivo: Identificar los aspectos básicos de la mediación pedagógico-comunicativa que deben adaptarse en el proceso de migración inmediata de la presencialidad a los entornos virtuales de aprendizaje.
See More
See Less
AUDIENCE OF THE COURSE
El taller está dirigido especialmente a profesores de cualquier nivel educativo, que precisen modificar la planeación de su trabajo presencial y adaptarlo lo mejor posible al entorno virtual.
See More
See Less
KNOWLEDGE AREAS
TOPICS
Development of Institutions
COMPETENCIES
Critical, Analytical, and Creative Thinking
Development effectiveness
AUTHORS AND COORDINATORS
Filippin, Sonia Elizabeth

Porto, Stella
FREQUENTLY ASKED QUESTIONS