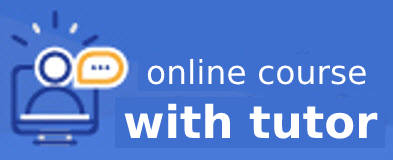 Regulation & Technological Innovation: Opportunities, Challenges and Emerging Approaches
What is an instructor-led online course?
The online instructor-led courses are offered in a personalized mode with a limited number of participants per class. Start and finish dates are clearly marked. Besides the online tools used for interaction in the virtual environment, courses provide students with continuous support from a technical assistant, the tutor and a program coordinator, who are experts in the course topics, and are able to offer effective feedback in all course activities and promote relevant discussion.
ARE YOU IDB EMPLOYEE?
See the courses list with scholarships for IDB employee
COST
FREE - By invitation only
ABOUT THIS COURSE
Why this course
New technologies are evolving so fast that regulators struggle to keep pace: the insufficiency of current regulatory instruments is as evident as the need for effective rules in a world in constant flux. Future decision-makers need to master a new toolkit to foster more agile, adaptive regulation in times of constant disruption and increasingly frequent emergencies.
By taking this course, you can learn how regulators are coping with the interplay between regulation and innovation, and how new regulatory tools are being designed and implemented around the world. You will also learn what it takes to become a policy leader in your field, and understand the use of instruments such as regulatory sandboxes, the use of big data in regulation, rules for digital platforms and emerging approaches to market liberalization. You will also discuss several case studies from different regulated sectors, which will help you at once explore existing experiences around the world, and debate important legal, policy and ethical concerns with a group of peers. The course is an interactive learning journey, mixing personalized training according to your domain of professional expertise with inter-disciplinary, collaborative learning with your peers and colleagues, and live, interactive sessions with the course instructor.
This course is a result of the collaboration between Inter-American Development Bank and European University Institute (EUI) teams.
Course goals
On successful completion of this seminar, you will be able to:
Express key technological developments and the related issues that affect policymakers and regulators in a wide variety of policy domains.
Recognize limitations of traditional policy and regulatory approaches along with benefits of agile approaches during digital transformation.
Describe approaches to developing policy frameworks for emerging technologies in a variety of international contexts.
Implement innovative regulatory tools, such as foresight and anticipatory regulation, experimental regulation, and RegTech.
Debate the benefits and risks of deploying emerging technologies in support of regulation.
Select appropriate emerging tools and practices that suit the technology context and issue.
See More
See Less
KNOWLEDGE AREAS
TOPICS
Development of Institutions
Economics and Development
COMPETENCIES
Critical, Analytical, and Creative Thinking
Development effectiveness
Problem Analysis & Synthesis
FREQUENTLY ASKED QUESTIONS