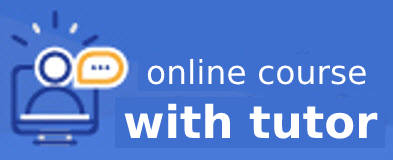 Proceso gerencial de monitoreo y evaluación
You can earn this badge if you successfully complete the course.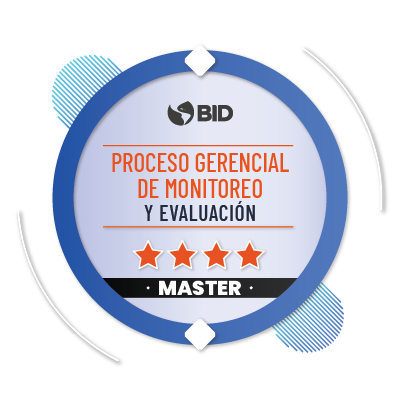 What is an instructor-led online course?
The online instructor-led courses are offered in a personalized mode with a limited number of participants per class. Start and finish dates are clearly marked. Besides the online tools used for interaction in the virtual environment, courses provide students with continuous support from a technical assistant, the tutor and a program coordinator, who are experts in the course topics, and are able to offer effective feedback in all course activities and promote relevant discussion.
ARE YOU IDB EMPLOYEE?
See the courses list with scholarships for IDB employee
COST
USD30 Pronto Pago/ 60 Regular
TIME COMMITMENT
8 horas por 3.5 semanas
ABOUT THIS COURSE
Al impulsar intervenciones para promover el desarrollo buscamos resolver problemas públicos complejos, tanto como los entornos políticos e institucionales a través de los cuales hemos de desenvolvernos. El dinamismo y la velocidad que signan el cambio en esas situaciones, así como la imposibilidad de prever el sentido que adoptará ese cambio, lleva a que no exista hoja de ruta que, una vez trazada, podamos seguir sin necesidad de ajustar sobre la marcha el rumbo preestablecido. El proceso de monitoreo está destinado a darnos las respuestas que necesitamos en cada momento. Pero no podremos hallar respuestas sin antes formular los interrogantes. El monitoreo deberá estar impulsado por las preguntas que quisiéramos poder respondernos. Ellas nos proveerán conjeturas sobre dónde debemos de ir a buscar la información. Por todo ello, al finalizar el curso-taller, el participante habrá desarrollado o perfeccionado sus competencias para identificar y elaborar preguntas estratégicas capaces de orientar la búsqueda de información relevante sobre el curso que va adoptando la iniciativa, y para hacer de ello un esfuerzo selectivo y económico, acotando el universo de los datos requeridos. Además, quien culmine el curso-taller también contará con un ejercicio de aplicación del enfoque estudiado al proyecto de su interés profesional. Ello será el fruto de haber discutido y analizado con el profesor del curso-taller y con sus colegas esa iniciativa de su interés. Como parte de los productos de aprendizaje del portafolio de AcademiaBID, los cursos tutorizados, a diferencia de los cursos autoguiados o los masivos, son impartidos por una/s persona/s experta/s en la materia con experiencia demostrada en la enseñanza en línea. A lo largo de las semanas de duración del curso, los/las participantes tienen numerosas oportunidades de interacción con el equipo docente y compañeros/as, lo que contribuye a una experiencia de aprendizaje más eficaz. Las tareas y otras actividades de aprendizaje serán revisadas por el equipo docente asignado, quienes estarán brindando comentarios personalizados. Se tiene programado un primer encuentro sincrónico, en el que se revisarán las "re-glas del juego", y se aclarará cualquier inquietud sobre la metodología del curso, con ánimo de avanzar con paso seguro y finalizarlo con éxito. Para esta edición, la reunión será el próximo martes 7 de junio, a las 18:00 horas (tiempo de Washington, DC).
See More
See Less
AUDIENCE OF THE COURSE
El curso-taller está destinado a profesionales que tengan interés en mejorar el diseño, la implementación, el monitoreo o la evaluación de alguna intervención o proyecto de promoción del desarrollo. Al igual que otras propuestas del Programa Efectividad en el Desarrollo, la finalidad del curso-taller es que los participantes adquieran o fortalezcan un conjunto de conceptos y metodologías que se juzgan cruciales al momento de ejercer una gestión centrada en el logro de resultados para el desarrollo.
See More
See Less
COST & REIMBURSEMENTS
El precio de la matricula será de USD $30 si se abona un mes antes del inicio del curso. Si se abona después de esa fecha, el precio será de USD $60. El Instituto Interamericano para el Desarrollo Económico y Social (INDES), forma parte del Banco Interamericano de Desarrollo (BID), y su misión es contribuir a fortalecer los conocimientos y habilidades de los públicos estratégicos de la región, con el fin de promover el desarrollo económico y social de América Latina y el Caribe; por ello, cada matrícula de nuestros cursos es subsidiada entre 80% y 95% con recursos propios del BID.
See More
See Less
KNOWLEDGE AREAS
SECTOR
Reform / Modernization of the State
TOPICS
Management of Social and Environmental Risk
COMPETENCIES
Critical, Analytical, and Creative Thinking
Design of Public Policies
Management of Social and Environmental Risk
AUTHORS AND COORDINATORS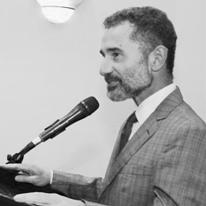 Ugo, Marcelo
FREQUENTLY ASKED QUESTIONS