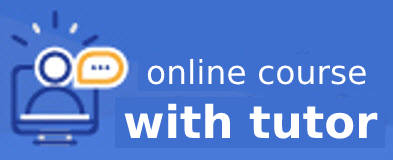 Política y Gobernanza de las Migraciones en América Latina y el Caribe
What is an instructor-led online course?
The online instructor-led courses are offered in a personalized mode with a limited number of participants per class. Start and finish dates are clearly marked. Besides the online tools used for interaction in the virtual environment, courses provide students with continuous support from a technical assistant, the tutor and a program coordinator, who are experts in the course topics, and are able to offer effective feedback in all course activities and promote relevant discussion.
ARE YOU IDB EMPLOYEE?
See the courses list with scholarships for IDB employee
TIME COMMITMENT
15 horas / 4 semanas lectivas
ABOUT THIS COURSE
Este curso tiene como propósito brindar orientaciones técnicas sobre la gobernanza de las migraciones a los encargados de diseñar políticas públicas relativas a la migración. Se entiende la gobernanza de las migraciones como el conjunto de objetivos y principios que orientan a los Estados sobre cómo definir, evaluar, y monitorear la gestión de las migraciones. Los contenidos del Curso estarán alineados con el Marco de la Gobernanza Migratoria de la OIM (MiGOF) y los instrumentos internacionales relacionados con esta área, tales como: la Agenda 2030, los ODS, y el Pacto Mundial sobre migración. Además, tiene como ejes transversales los enfoques de derechos humanos, desarrollo e igualdad de género
See More
See Less
AUDIENCE OF THE COURSE
El curso está orientado a funcionarios(as) que laboren en las Direcciones Nacionales de Migraciones o Direcciones de Asuntos Consulares y Migratorios de los países de América Latina. Los funcionarios/as deben estar encargados del diseño de política pública relativa a la migración. Han de tener formación universitaria o equivalente, preferentemente financieros, economistas, administradores públicos, abogados o ingenieros, y al menos tres años de experiencia en la función pública a nivel central, regional o local e interés por los asuntos de migraciones en América Latina.
See More
See Less
COST & REIMBURSEMENTS
El BID a través de la Unidad de Migración cubre el costo del curso estimado en US$ 3.000 por participante.
See More
See Less
KNOWLEDGE AREAS
SECTOR
Social Protection and Health
Urban Development and Housing
TOPICS
Economics and Development
COMPETENCIES
Critical, Analytical, and Creative Thinking
Design of Public Policies
Development effectiveness
Organizational management
Problem Analysis & Synthesis
FREQUENTLY ASKED QUESTIONS