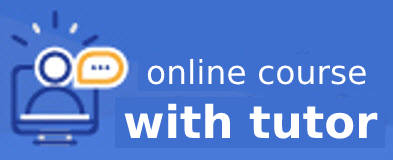 La Gestión de Proyectos de Cooperación Internacional para el Desarrollo en América Latina y el Caribe
What is an instructor-led online course?
The online instructor-led courses are offered in a personalized mode with a limited number of participants per class. Start and finish dates are clearly marked. Besides the online tools used for interaction in the virtual environment, courses provide students with continuous support from a technical assistant, the tutor and a program coordinator, who are experts in the course topics, and are able to offer effective feedback in all course activities and promote relevant discussion.
ARE YOU IDB EMPLOYEE?
See the courses list with scholarships for IDB employee
TIME COMMITMENT
135 horas / 9 semanas
PARTNER
El Instituto Interamericano para el Desarrollo Económico y Social (INDES) - Revisión pedagógica de los materia­les y la formación de tutores; El Instituto para la Integración de América Latina y el Caribe del BID (INTAL) - Integración y Comercio.
See More
See Less
ABOUT THIS COURSE
Los objetivos generales son: Dotar a los servidores públicos participantes de los conocimientos, competencias y habilidades necesarias para conocer, comprender, aplicar y aprovechar las oportunidades que, en forma de apoyo financiero y/o técnico complementario, ofrecen los diferentes actores de cooperación internacional para el desarrollo. Se enfatizará la formación teórico-práctica en todas las fases del ciclo del proyecto, de forma que todos los participantes que aprueben el curso sean capaces de gestionarlo con eficacia. Los objetivos específicos son: Conocer y comprender el sistema de cooperación internacional para el desarrollo, desde su origen hasta la actualidad, explicando las causas de su nacimiento, su evolución, los diferentes actores que lo componen, las diferentes modalidades de cooperación y la vigente agenda mundial del desarrollo, con especial atención a los Objetivos de Desarrollo Sostenibles, Agenda 2030, y los principales desafíos y oportunidades de dicha agenda para América Latina y el Caribe. Transmitir las competencias teórico-prácticas necesarias para gestionar con eficacia el ciclo integral del proyecto (identificación, formulación, seguimiento, cierre y evaluación), utilizando metodologías participativas y transversalidades de género, multiculturalidad y sostenibilidad ambiental con el objetivo de maximizar el aprovechamiento de las oportunidades ofrecidas por la cooperación internacional para el desarrollo en el ámbito territorial y/o competencial de los servidores públicos.
See More
See Less
AUDIENCE OF THE COURSE
Este curso está dirigido exclusivamente a aquellos participantes que han sido invitados por la Dirección de curso. Se seleccionarán 45 participantes. Su perfil se corresponderá, en términos generales, con servidores públicos de los niveles central, departamental/provincial y local de los países de América Latina y del Caribe. Sus atribuciones deberán estar relacionadas con la planificación, presupuesto, de cooperación internacional y la gestión de proyectos de inversión económica, social y territorial. Los participantes deberán tener de preferencia titulación universitaria o equivalente, una experiencia laboral de al menos tres años relacionada con las atribuciones anteriormente indicadas y unas perspectivas de estabilidad y continuidad en sus funciones.
See More
See Less
COST & REIMBURSEMENTS
El precio del curso por participante sin beca asciende a US$3.000. Sin embargo, el Banco Interamericano de Desarrollo (BID) concederá 45 becas para financiar la participación de los alumnos seleccionados. .
See More
See Less
KNOWLEDGE AREAS
SECTOR
Private Firms and SME Development
TOPICS
Development of Institutions
Economics and Development
COMPETENCIES
Problem Solving and Innovation
MORE INFORMATION
FREQUENTLY ASKED QUESTIONS