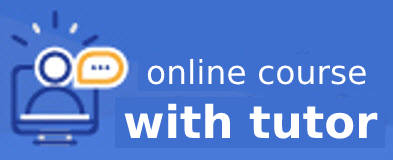 Indicios y señales para la toma de decisiones en la gestión del desarrollo
What is an instructor-led online course?
The online instructor-led courses are offered in a personalized mode with a limited number of participants per class. Start and finish dates are clearly marked. Besides the online tools used for interaction in the virtual environment, courses provide students with continuous support from a technical assistant, the tutor and a program coordinator, who are experts in the course topics, and are able to offer effective feedback in all course activities and promote relevant discussion.
ARE YOU IDB EMPLOYEE?
See the courses list with scholarships for IDB employee
COST
USD$30 Pronto Pago/ 60 Regular
TIME COMMITMENT
8 horas por 3.5 semanas
ABOUT THIS COURSE
Una buena gestión de las iniciativas de promoción del desarrollo requiere de la puesta en marcha de estrategias evolutivas, basadas en ensayar las cosas y aprender rápidamente sobre sus resultados. La herramienta para poder hacer esto es el proceso de monitoreo y evaluación a cargo de los propios gestores que implementan la intervención. Sin embargo, en el campo de la gestión de iniciativas para el desarrollo, conceptos como observación, seguimiento o detección, expresan metáforas que provienen de otros campos de la realidad: ninguno de losnfenómenos que buscamos referir, esto es, los "resultados para el desarrollo", son susceptibles de verse ni de seguirse tal como uno hace con cosas más concretas. Adquiere entonces relevancia la competencia gerencial para analizar un resultado o fenómeno determinado cuya consecución desea medirse, para primero desagregarlo en dimensiones más concretas y luego construir para ellas distintos indicadores observables, capaces de expresarla. Al finalizar el curso-taller el participante habrá desarrollado o perfeccionado la competencia para examinar un resultado o fenómeno a lograr con un proyecto de promoción del desarrollo, con el fin de desagregarlo analíticamente y construir indicadores prácticos y económicos, capaces de medir con alguna frecuencia el avance de sus niveles de concreción. Además, quien culmine el curso-taller contará con un análisis profundo de lo que podría ser ese proceso de identificación de indicadores sobre la iniciativa de su interés. Ello será el fruto de haber discutido y analizado con el profesor del curso-taller y con sus colegas esa iniciativa.
See More
See Less
AUDIENCE OF THE COURSE
El curso-taller está destinado a profesionales que tengan interés en mejorar el diseño, la implementación, el monitoreo o la evaluación de alguna intervención o proyecto de promoción del desarrollo. Al igual que otras propuestas del Programa Efectividad en el Desarrollo, la finalidad del curso-taller es que los participantes adquieran o fortalezcan un conjunto de conceptos y metodologías que se juzgan cruciales al momento de ejercer una gestión centrada en el logro de resultados para el desarrollo.
See More
See Less
COST & REIMBURSEMENTS
El precio de la matricula será de USD $30 si se abona antes del 4 de septiembre. Si se abona después de esa fecha, el precio será de USD $60.
See More
See Less
KNOWLEDGE AREAS
SECTOR
Reform / Modernization of the State
TOPICS
Management of Social and Environmental Risk
COMPETENCIES
Critical, Analytical, and Creative Thinking
Design of Public Policies
Management of Social and Environmental Risk
AUTHORS AND COORDINATORS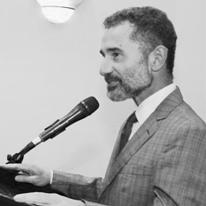 Ugo, Marcelo
FREQUENTLY ASKED QUESTIONS