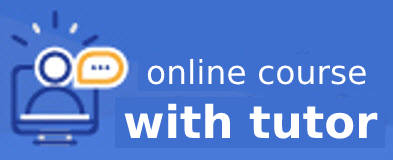 Indicadores para el Desarrollo
What is an instructor-led online course?
The online instructor-led courses are offered in a personalized mode with a limited number of participants per class. Start and finish dates are clearly marked. Besides the online tools used for interaction in the virtual environment, courses provide students with continuous support from a technical assistant, the tutor and a program coordinator, who are experts in the course topics, and are able to offer effective feedback in all course activities and promote relevant discussion.
ARE YOU IDB EMPLOYEE?
See the courses list with scholarships for IDB employee
COST
USD100 Pronto Pago / 200 Reg
TIME COMMITMENT
100 horas en 10.5 semanas
ABOUT THIS COURSE
Este curso forma parte de la iniciativa desarrollada en conjunto por el Programa de Naciones Unidas para el Desarrollo (PNUD) y el Instituto Interamericano para el Desarrollo Social (INDES) del Banco Interamericano de Desarrollo (BID) con la intención de facilitar este reto mediante la ampliación de las capacidades y la actualización estadística de un gran número de organizaciones públicas y privadas vinculadas a los procesos de desarrollo. Aunque los contenidos han sido actualizados y rediseñados, este curso corresponde al que el INDES ha venido ofreciendo desde 2007. Con él se intenta: elevar la conciencia sobre la importancia de establecer objetivos de desarrollo de largo plazo, como lo fueron los Objetivos de Desarrollo del Milenio (ODM) y lo son, ahora, los Objetivos de Desarrollo Sostenible (ODS); discutir su papel en el diseño e implementación de las políticas públicas en los niveles nacionales y sub-nacionales; capacitar a los involucrados en procesos de desarrollo en el uso de objetivos, metas e indicadores. La intención última, es incrementar la disponibilidad de información estadística de calidad para facilitar el diseño e implementación de políticas públicas basadas en la evidencia.
El curso cuenta tanto con actividades individuales como con actividades grupales, en las que cada participante deberá coordinarse con el equipo de trabajo que le sea asignado en cada caso. Tenga presente que este curso tendrá dos sesiones sincrónicas(es decir sesiones en vivo para conectarse un día y una hora específica a través de videoconferencia), durante la semana inicial y final del curso. Estas sesiones se ofrecen a modo de bienvenida y cierre del curso y son totalmente opcionales, por lo tanto su participación no afectará la calificación final del curso. Recomendamos su participación en estas sesiones para efectos informativos exclusivamente.
See More
See Less
AUDIENCE OF THE COURSE
Este curso está dirigido a los funcionarios públicos y a líderes de ONGs que tienen responsabilidad en el diseño, implementación, monitoreo y evaluación de políticas y programas sociales. Personas que trabajan en áreas de comunicación social, asignación de presupuestos para programas sociales, asesores de los parlamentos, profesionales que trabajan en organismos internacionales o agencias de cooperación también se beneficiarían de este curso.
See More
See Less
COST & REIMBURSEMENTS
Los costos de desarrollo del curso han sido cubiertos mayoritariamente con recursos del BID. El precio de la matrícula es de USD $200. Si se abona antes del 3 de septiembre de 2021 recibirá un descuento del 50%, es decir usted pagará USD$ 100. A partir de esa fecha, el precio volverá a ser de USD$ 200 Los participantes deberán abonar la cantidad correspondiente para formalizar su matrícula (los pagos no son reembolsables), lo que les dará derecho a acceder al Aula Virtual del INDES, a sus recursos, a la tutoría permanente con los profesores-tutores, al apoyo técnico para el funcionamiento de la plataforma virtual y a un certificado de aprobación a los participantes con una nota mayor de 65 puntos. Los costos de acceso a Internet son responsabilidad de cada participante.
See More
See Less
KNOWLEDGE AREAS
SECTOR
Reform / Modernization of the State
TOPICS
Development of Institutions
COMPETENCIES
Development effectiveness
Problem Analysis & Synthesis
Problem Solving and Innovation
AUTHORS AND COORDINATORS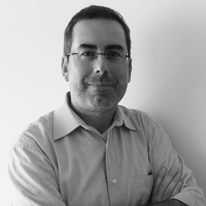 Lorenzelli, Marco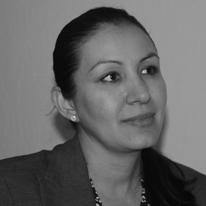 Valdés, Xochitl
FREQUENTLY ASKED QUESTIONS