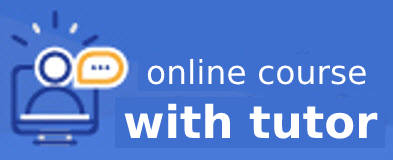 Hydro-BID: Herramienta para el manejo y planificación del recurso hídrico en América Latina y el Caribe
What is an instructor-led online course?
The online instructor-led courses are offered in a personalized mode with a limited number of participants per class. Start and finish dates are clearly marked. Besides the online tools used for interaction in the virtual environment, courses provide students with continuous support from a technical assistant, the tutor and a program coordinator, who are experts in the course topics, and are able to offer effective feedback in all course activities and promote relevant discussion.
ARE YOU IDB EMPLOYEE?
See the courses list with scholarships for IDB employee
TIME COMMITMENT
6 h/ 4 semanas más 2 semanas para concluir actividades
ABOUT THIS COURSE
La división de Agua y Saneamiento del BID, ha creado un curso online para ti, titulado "Hydro-BID: Herramienta para el manejo y planificación del recurso hídricos en América Latina y el Caribe" con el objetivo de que aprendas a usar el modelo computacional Hydro-BID. El curso te permitirá obtener los conocimientos básicos necesarios para realizar simulaciones hidrológicas tanto a nivel de cuenca como sub-cuenca y calcular el balance hídrico de las mismas, así como entender los módulos de cambio climático y embalses. Al final del curso podrás utilizar Hydro-BID para la planificación estratégica de los recursos hídricos de una región, una cuenca o una sub-cuenca.

¿Qué aprenderás?
Utilizar los conceptos básicos y algunas herramientas de la gestión de recursos hídricos, así como la base de hidrográfica analítica para América Latina y el Caribe (ADH-LAC);
Navegar en el sistema, realizar una simulación, interpretar los resultados e interpolar los datos climáticos con HYDRO-BID;
Calibrar el modelo HYDRO-BID e interpretar los resultados de la calibración;
Explicar cómo y para qué se usan las aplicaciones más importantes del modelo HYDRO-BID: el módulo de cambio climático y el módulo de embalses.
See More
See Less
AUDIENCE OF THE COURSE
Este curso está diseñado para personas con titulación en hidrología o similar y que tengan manejo de las herramientas GIS. Para participar en este curso y poder entender los contenidos se debe cumplir los siguientes requisitos: Conocimientos básicos de computación y Microsoft Office. Dominio de software de Sistemas de Información Geográfica (SIG) preferentemente QGIS. Conocimiento y uso de al menos una herramienta computacional para el modelamiento hidrológico. Si no cuenta con estos conocimientos previos puede que el aprovechamiento del curso sea menos eficiente e incluso que le sea difícil de entender algunos materiales del curso.
See More
See Less
COST & REIMBURSEMENTS
1. El precio de la matrícula del curso asciende a $USD50, y deben ser abonados a través de Stripe siendo este el único método de pago admitido para realizar el curso. Para ello, haga clic sobre la imagen "Pague con Stripe". 2. Si tiene cualquier problema para realizar el pago, por favor, escriba un correo a la cuenta idbx@iadb.org indicando en el asunto PAGO HYDROBID y si usted ha hecho el pago por otro compañero/a, por favor escríbanos indicándonoslo a esta cuenta de correo.
See More
See Less
KNOWLEDGE AREAS
TOPICS
Development of Institutions
COMPETENCIES
Critical, Analytical, and Creative Thinking
Environmental sustainability
Problem Analysis & Synthesis
Problem Solving and Innovation
FREQUENTLY ASKED QUESTIONS