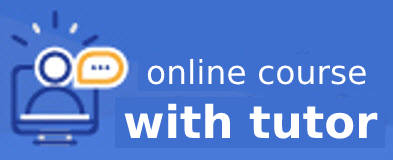 Gestión del cambio en las organizaciones
What is an instructor-led online course?
The online instructor-led courses are offered in a personalized mode with a limited number of participants per class. Start and finish dates are clearly marked. Besides the online tools used for interaction in the virtual environment, courses provide students with continuous support from a technical assistant, the tutor and a program coordinator, who are experts in the course topics, and are able to offer effective feedback in all course activities and promote relevant discussion.
ARE YOU IDB EMPLOYEE?
See the courses list with scholarships for IDB employee
ALSO OFFERED
Primer semestre 2021
COST
USD70 Pronto Pago/ 140 Regular
TIME COMMITMENT
70 horas en 7.5 semanas
ABOUT THIS COURSE
Curso anteriormente conocido como Cambio Organizacional para una Gestión Efectiva. Este curso está orientado a mejorar la comprensión y manejo de los procesos de fortalecimiento institucional y cambio organizacional, para que directivos y profesionales de América Latina y el Caribe puedan incidir positivamente en el desempeño de sus organizaciones. Para ello, centra su objetivo en que los participantes apliquen enfoques y modelos en sus contextos organizacionales, que permitan diagnosticar, diseñar e implementar procesos de cambios orientados a la mejora de la gestión y el fortalecimiento institucional.
See More
See Less
AUDIENCE OF THE COURSE
El curso se dirige a directivos y profesionales de organizaciones latinoamericanas y caribeñas, tanto gubernamentales como no gubernamentales, interesados en aprender el marco teórico conceptual del cambio y aplicarlo en sus organizaciones. Los participantes deberán: - Ejercer responsabilidad gerencial en organizaciones o programas sociales, preferiblemente en el área de fortalecimiento institucional y/o estar desarrollando procesos de cambio organizacional en su organización/programa/proyecto, - Tener estudios superiores concluidos. - Disponer y comprometerse a dedicar al menos 10 horas a la semana a las actividades de aprendizaje del curso.
See More
See Less
COST & REIMBURSEMENTS
Los costos de desarrollo del curso han sido cubiertos mayoritariamente con recursos del BID. El precio de la matrícula es de USD $140, si se abona antes del 7 de septiembre de 2021 se recibirá un descuento del 50%, es decir usted pagará USD$ 70. Pasado el plazo, el precio volverá a ser de USD$ 140 Los participantes deberán abonar la cantidad correspondiente para formalizar su matrícula (los pagos no son reembolsables), lo que les dará derecho a acceder al Aula Virtual del INDES, a sus recursos, a la tutoría permanente con los profesores-tutores, al apoyo técnico para el funcionamiento de la plataforma virtual y un certificado de aprobación a los participantes con una nota mayor de 65 puntos. Los costos de acceso a Internet son responsabilidad de cada participante. Cabe destacar que este precio no cubre la totalidad de costos del curso; el BID, a través de su programa de cooperación técnica regional, subvenciona el saldo de costos involucrados
See More
See Less
COURSE STRUCTURE
1. El cambio individual: principios de las decisiones humanas 2. El cambio en las organizaciones, visión sistémica
1. Por qué un diagnóstico? La Autoevaluación 2. Enfoques/marcos para el análisis o evaluación organizacional
1. Modelos o enfoques de cambio organizacional 2. Implementación del cambio organizacional
KNOWLEDGE AREAS
SECTOR
Reform / Modernization of the State
TOPICS
Development of Institutions
COMPETENCIES
Organizational management
AUTHORS AND COORDINATORS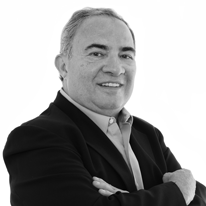 Mezones, Francisco
FREQUENTLY ASKED QUESTIONS