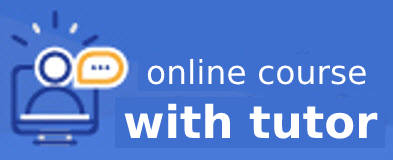 Formulación y Gestión de Políticas sobre Transporte de Carga y Logística
What is an instructor-led online course?
The online instructor-led courses are offered in a personalized mode with a limited number of participants per class. Start and finish dates are clearly marked. Besides the online tools used for interaction in the virtual environment, courses provide students with continuous support from a technical assistant, the tutor and a program coordinator, who are experts in the course topics, and are able to offer effective feedback in all course activities and promote relevant discussion.
ARE YOU IDB EMPLOYEE?
See the courses list with scholarships for IDB employee
TIME COMMITMENT
120 horas / 8 semanas
PARTNER
El Instituto para la Integración de América Latina y el Caribe del BID (INTAL). El Instituto Interamericano para el Desarrollo Económico y Social (INDES) (http://www.indes.org). Revisión pedagógica de los materia­les y la formación de tutores.
See More
See Less
ABOUT THIS COURSE
Objetivo general: Capacitar a funcionarios de las distintas agencias del sector público de los países de UNASUR involucradas en la formulación, ejecución y evaluación de políticas públicas, planes, programas y proyectos en el sector de logística de cargas. Objetivos específicos: Brindar conocimiento específico del sector de logística de cargas en tanto que sector transversal que conjuga varias disciplinas. Entrenar a los funcionarios en la coordinación interinstitucional, el diálogo y consenso y con el sector privado requerido para la exitosa implementación de políticas públicas.
See More
See Less
AUDIENCE OF THE COURSE
Este curso está dirigido exclusivamente a aquellos participantes que han sido invitados y seleccionados por las Coordinaciones Nacionales de COSIPLAN. Se seleccionarán 45 participantes de las siguientes áreas de gobierno: Planificación, Transporte (todos los modos), Producción (sectores relevantes para el país), Industria, Comercio, Logística, Infraestructura y Obras Públicas, Concesiones y APP, Aduanas y Agencias de Promoción Comercial. Los participantes deberán poseer una titulación universitaria o equivalente. Es aconsejable una experiencia laboral de al menos tres años relacionada con la función pública y /o trabajando en la temática del curso.
See More
See Less
COST & REIMBURSEMENTS
l precio del curso por participante sin beca asciende a US$3000. No obstante, con el fin de cooperar en el proceso de modernización y fortalecimiento institucional en Latinoamérica, el Banco Interamericano de Desarrollo (BID) concede 45 becas a todos los participantes latinoamericanos que superen el proceso de selección.
See More
See Less
KNOWLEDGE AREAS
TOPICS
Development of Institutions
COMPETENCIES
Organizational management
Problem Solving and Innovation
MORE INFORMATION
FREQUENTLY ASKED QUESTIONS