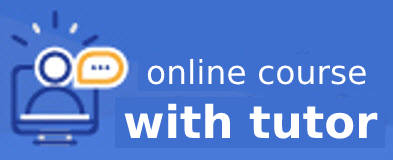 Formación para la Tutoría en Línea
You can earn this badge if you successfully complete the course.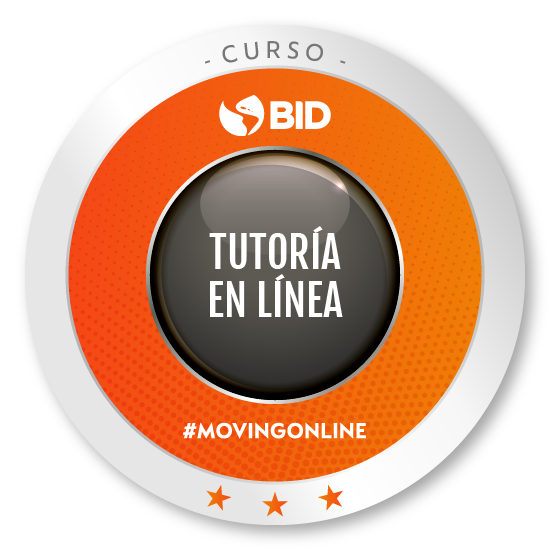 What is an instructor-led online course?
The online instructor-led courses are offered in a personalized mode with a limited number of participants per class. Start and finish dates are clearly marked. Besides the online tools used for interaction in the virtual environment, courses provide students with continuous support from a technical assistant, the tutor and a program coordinator, who are experts in the course topics, and are able to offer effective feedback in all course activities and promote relevant discussion.
ARE YOU IDB EMPLOYEE?
See the courses list with scholarships for IDB employee
COST
$10 Pronto pago $120 Regular
TIME COMMITMENT
30 horas en 6.5 semanas
ABOUT THIS COURSE
El curso abarca los principales conceptos y las mejores prácticas de la enseñanza en línea. Abarca tanto las habilidades técnicas como el diseño instruccional y los conceptos pedagógicos.
Los alumnos tienen la oportunidad de aplicar los conceptos fundamentales y las mejores prácticas de la pedagogía en línea, con especial atención a los debates en línea, la gestión de los cursos, la retroalimentación eficaz a los estudiantes, la evaluación del aprendizaje y la presencia en línea.
Al finalizar el curso serás capaz de lo siguiente:
Identificar los componentes de un entorno de aprendizaje virtual eficaz.
Analizar las estrategias pedagógicas y motivacionales en los cursos en línea que sirven de guía a los estudiantes en entornos virtuales asíncronos.
Identificar y aplicar buenas prácticas para moderar discusiones en línea, considerando las diferentes presencias docentes.
Identificar herramientas y recursos tecnológicos que apoyen el aprendizaje a distancia.
Tenga presente que este curso tendrá dos sesiones sincrónicas (es decir sesiones en vivo para conectarse un día y a una hora específica a través de videoconferencia), durante la semana inicial y final del curso. Estas sesiones se ofrecen a modo de bienvenida y cierre del curso y son totalmente opcionales, por lo tanto su participación no afectará la calificación final del curso. Recomendamos su participación en estas sesiones para efectos informativos exclusivamente.
Como parte de los productos de aprendizaje del portafolio de AcademiaBID, los cursos tutorizados, a diferencia de los cursos autoguiados o los masivos, son impartidos por una/s persona/s experta/s en la materia con experiencia demostrada en la enseñanza en línea. A lo largo de las semanas de duración del curso, los/las participantes tienen numerosas oportunidades de interacción con el equipo docente y compañeros/as, lo que contribuye a una experiencia de aprendizaje más eficaz. Las tareas y otras actividades de aprendizaje serán revisadas por el equipo docente asignado, quienes estarán brindando comentarios personalizados.
See More
See Less
AUDIENCE OF THE COURSE
Este curso está dirigido a tutores y futuros tutores de cursos en línea. El pre-requisito para participar en este curso es acreditar experiencia previa en formación presencial y/o virtual.
See More
See Less
COST & REIMBURSEMENTS
El precio de la matrícula es de USD $120, Si el pago se realiza antes del 10 de octubre de 2023 podrá optar a un descuento por pronto pago, se cobrará únicamente 10 USD. El Instituto Interamericano para el Desarrollo Económico y Social (INDES), perteneciente al Banco Interamericano de Desarrollo (BID), tiene como misión contribuir al fortalecimiento de conocimientos y habilidades de públicos estratégicos de la región, necesarios para promover el desarrollo económico y social de América Latina y del Caribe, por este motivo cada matrícula de nuestros cursos está subsidiada entre un 80% y 95% por recursos propios del BID.
See More
See Less
KNOWLEDGE AREAS
COMPETENCIES
Critical, Analytical, and Creative Thinking
FREQUENTLY ASKED QUESTIONS