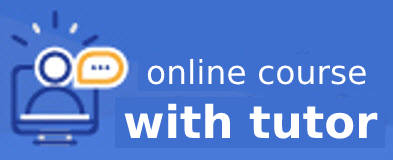 Curso sobre la Ley de Disciplina Financiera para Entidades Federativas y Municipios en México
What is an instructor-led online course?
The online instructor-led courses are offered in a personalized mode with a limited number of participants per class. Start and finish dates are clearly marked. Besides the online tools used for interaction in the virtual environment, courses provide students with continuous support from a technical assistant, the tutor and a program coordinator, who are experts in the course topics, and are able to offer effective feedback in all course activities and promote relevant discussion.
ARE YOU IDB EMPLOYEE?
See the courses list with scholarships for IDB employee
TIME COMMITMENT
14 horas por 5 semanas
ABOUT THIS COURSE
El curso consta de 5 semanas y busca fortalecer los conocimientos y capacidades de funcionarios públicos de los estados y municipios para implementar los preceptos de la nueva Ley de Disciplina Financiera en la gestión financiera subnacional. Siguiendo la estructura de la Ley, el curso se centrará en los preceptos de 5 ejes de la misma, estos son, Reglas de Disciplina Presupuestaria, Sistema de Alertas, Contratación de Deuda, Deuda Estatal Garantizada y Registro Público Único. 

See More
See Less
AUDIENCE OF THE COURSE
El curso va dirigido a funcionarios de las entidades federativas y municipios que tengan responsabilidades en la planificación de los recursos públicos de sus circunscripciones, ya sea en áreas de recaudación, presupuestación o auditoría. Preferentemente, se invitará y aceptará a funcionarios de las Secretarías de Hacienda de los Estados y de las Tesorerías Municipales.
See More
See Less
KNOWLEDGE AREAS
SECTOR
Reform / Modernization of the State
TOPICS
Development of Institutions
FREQUENTLY ASKED QUESTIONS