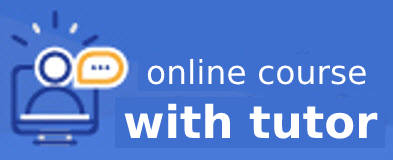 Bootcamp Virtual para Enseñanza Remota
What is an instructor-led online course?
The online instructor-led courses are offered in a personalized mode with a limited number of participants per class. Start and finish dates are clearly marked. Besides the online tools used for interaction in the virtual environment, courses provide students with continuous support from a technical assistant, the tutor and a program coordinator, who are experts in the course topics, and are able to offer effective feedback in all course activities and promote relevant discussion.
ARE YOU IDB EMPLOYEE?
See the courses list with scholarships for IDB employee
ABOUT THIS COURSE
ULTIMA EDICION DEL AÑO: En respuesta a la demanda por lograr la migración de la docencia presencial a la docencia remota, queremos invitarlo a participar en nuestra quinta edición del taller intensivo, "Bootcamp Virtual para la Enseñanza Remota". Este taller tiene un enfoque práctico para proveerle una rápida inducción a la educación online, prácticas y recursos esenciales para una docencia efectiva. Al final de este taller serán capaces de formular su propia estrategia de docencia online, tomando en cuenta los recursos que tiene a su disposición. Objetivos: 1. Reflexionar sobre las preferencias, hábitos y capacidades individuales e institucionales para la docencia remota. 2. Analizar los principales elementos que integran un entorno de aprendizaje online y sus equivalentes en la enseñanza presencial. 3. Formular una estrategia preliminar para migrar de la docencia presencial y simultánea (sincrónica) a la docencia remota y a destiempo (asincrónica). 4. Integrar recursos complementarios a la estrategia preliminar de docencia remota.    
See More
See Less
AUDIENCE OF THE COURSE
Para participar en el curso es recomendable: 1. Tener un curso específico que se imparta de forma presencial y que considere migrar a una versión remota. 2. Destrezas básicas informáticas y de use de Internet, tales como navegar en diferentes páginas, descargar, elaborar y compartir documentos. Temática Central: Educación en línea, Diseño instruccional de cursos, Formación de Docentes, Asesoramiento para diseño y desarrollo de cursos virtuales. Diseñado para: Docentes, tutores y futuros tutores de cursos en línea, desarrolladores de contenidos virtuales, gestores de contenidos académicos de instituciones.
See More
See Less
KNOWLEDGE AREAS
TOPICS
Development of Institutions
COMPETENCIES
Critical, Analytical, and Creative Thinking
Development effectiveness
FREQUENTLY ASKED QUESTIONS