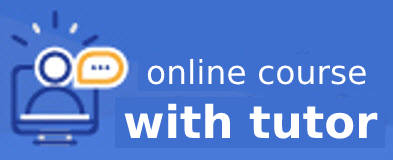 Bootcamp para el diseño instruccional online
What is an instructor-led online course?
The online instructor-led courses are offered in a personalized mode with a limited number of participants per class. Start and finish dates are clearly marked. Besides the online tools used for interaction in the virtual environment, courses provide students with continuous support from a technical assistant, the tutor and a program coordinator, who are experts in the course topics, and are able to offer effective feedback in all course activities and promote relevant discussion.
ARE YOU IDB EMPLOYEE?
See the courses list with scholarships for IDB employee
TIME COMMITMENT
15 horas/semana
ABOUT THIS COURSE
Este Bootcamp busca que los participantes adquieran o enriquezcan su conocimiento sobre los principios básicos del diseño instruccional de cursos en línea. Se subraya especialmente la necesidad de establecer una alineación o congruencia cognitiva entre los objetivos de aprendizaje que persigue un curso, las actividades que se proponen para alcanzar los objetivos, los recursos que facilitarán la realización de las actividades y los aspectos que se tendrán en cuenta para evaluar el logro de los objetivos. Se espera que en los diez días de duración del Bootcamp el participante logre revisar su curso presencial y rediseñar la estructura general para desarrollarlo on line con base a los principios de alineación .
See More
See Less
AUDIENCE OF THE COURSE
Esta dirigido a docentes de todos los niveles, facilitadores instruccionales, coordinadores académicos. Al registrarse deberá completar un cuestionario; del resultado obtenido dependerá su admisión en el curso.
See More
See Less
KNOWLEDGE AREAS
COMPETENCIES
Critical, Analytical, and Creative Thinking
AUTHORS AND COORDINATORS

Ponce, María
FREQUENTLY ASKED QUESTIONS