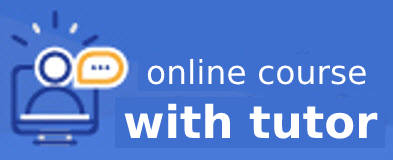 Asociaciones Público Privadas en Perú: Experiencias, Normativa y Pautas para impulsar su desarrollo
What is an instructor-led online course?
The online instructor-led courses are offered in a personalized mode with a limited number of participants per class. Start and finish dates are clearly marked. Besides the online tools used for interaction in the virtual environment, courses provide students with continuous support from a technical assistant, the tutor and a program coordinator, who are experts in the course topics, and are able to offer effective feedback in all course activities and promote relevant discussion.
ARE YOU IDB EMPLOYEE?
See the courses list with scholarships for IDB employee
TIME COMMITMENT
10 horas por 6 semanas
ABOUT THIS COURSE
El curso consta de 6 semanas y busca apoyar el fortalecimiento de la preparación y la implementación de proyectos de Asociación Público-Privada (APP) en las entidades públicas y privadas participantes, a partir de la generación de conocimientos teóricos y prácticos asociados al desarrollo de proyectos de APP bajo el contexto regulatorio e institucional de Perú. El curso está dirigido principalmente a funcionarios públicos de Ministerios, Gobiernos Regionales y Gobiernos Locales, y representantes del sector privado que participen en el desarrollo de proyectos de APP en Perú y la universidad. Al finalizar el curso se espera que los participantes sean capaces de: 1. Reconocer la definición de una APP y analizar los elementos fundamentales del nuevo marco jurídico en APPs en Perú y explicar la contribución que el mismo puede hacer a la promoción de la inversión privada en el país. 2. Analizar el rol del Sistema Nacional de Promoción de la Inversión Privada (SNPIP). 3. Identificar las fases de desarrollo de una APP en Perú tanto de Iniciativa Estatal como Privada y sus características. 4. Reconocer la importancia de los documentos clave para la preparación e implementación exitosa de proyectos de APP en Perú e identificar y ejemplificar los principales componentes así como los pasos para la elaboración y aprobación de cada uno de ellos. 5. Describir los retos que pueden encontrar las entidades públicas al implementar las fases de desarrollo de una APP, tomando en cuenta las buenas prácticas internacionales y las diferencias entre sectores. 6. Distinguir las diferentes causas que pueden impactar en la modificación de contratos APP en Perú.
See More
See Less
AUDIENCE OF THE COURSE
El programa cuenta con un cupo limitado de 300 plazas, las cuales se asignarán de acuerdo a los siguientes criterios: 1. Ser peruano 2. Trabajar en Ministerios, Gobiernos Regionales, Gobiernos Locales y compañías privadas que estén involucrados o vayan a involucrarse en proyectos de APP en Perú. 3. Tener responsabilidad directa sobre alguno de los componentes o fases de un proyecto de APP en Perú. 4. Prontitud en realizar la inscripción. Los participantes tendrán que postular antes del 10 de octubre, 2020.
See More
See Less
KNOWLEDGE AREAS
SECTOR
Private Firms and SME Development
TOPICS
Economics and Development
FREQUENTLY ASKED QUESTIONS