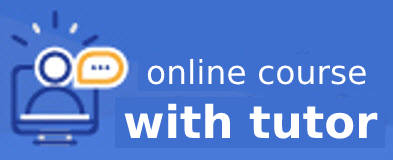 Asociaciones Público-Privadas en Colombia: directrices para su implementación
What is an instructor-led online course?
The online instructor-led courses are offered in a personalized mode with a limited number of participants per class. Start and finish dates are clearly marked. Besides the online tools used for interaction in the virtual environment, courses provide students with continuous support from a technical assistant, the tutor and a program coordinator, who are experts in the course topics, and are able to offer effective feedback in all course activities and promote relevant discussion.
ARE YOU IDB EMPLOYEE?
See the courses list with scholarships for IDB employee
TIME COMMITMENT
10 horas por semana
ABOUT THIS COURSE
Actualmente este curso no tiene abierta la convocatoria. Una vez definida las fechas se habilitará el registro para inscripciones. El curso le permitirá conocer la situación de las APP en Colombia, prestando especial atención a las posibilidades de implementación de este tipo de iniciativa por parte de los gobiernos subnacionales. Para ello, se abordarán todas las etapas por las cuales atraviesa un proyecto APP en Colombia, teniendo en cuenta el marco normativo y las instituciones que participan en cada una de ellas. El curso consta de 5 módulos, en los cuales, además del contenido teórico, se encuentran ejemplos de proyectos de APP en el país.
See More
See Less
AUDIENCE OF THE COURSE
1. Ser colombiano/a. 2. Desarrollar actividades vinculadas directamente a la estructuración (pre-factibilidad y factibilidad), aprobación, contratación y/o gestión de proyectos APP. Se priorizará a funcionarios públicos del Gobierno de Colombia (nacional o subnacional) u otras entidades/agencias gubernamentales.  3. Contar con algún estudio universitario o experiencia en la materia. 4. Contar con la dedicación horaria requerida.
See More
See Less
KNOWLEDGE AREAS
TOPICS
Private Sector and Finance
COMPETENCIES
Development effectiveness
FREQUENTLY ASKED QUESTIONS