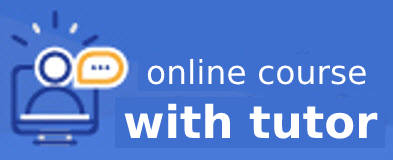 Engajamento Significativo de Partes Interessadas (ESPI)
You can earn this badge if you successfully complete the course.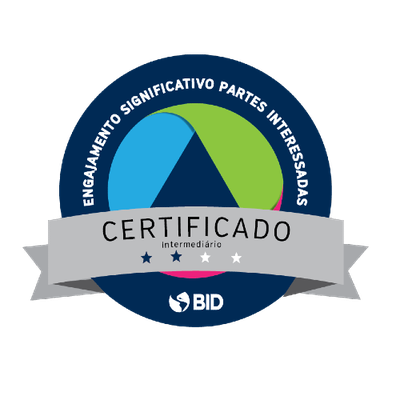 What is an instructor-led online course?
The online instructor-led courses are offered in a personalized mode with a limited number of participants per class. Start and finish dates are clearly marked. Besides the online tools used for interaction in the virtual environment, courses provide students with continuous support from a technical assistant, the tutor and a program coordinator, who are experts in the course topics, and are able to offer effective feedback in all course activities and promote relevant discussion.
ARE YOU IDB EMPLOYEE?
See the courses list with scholarships for IDB employee
ALSO OFFERED
em espanhol e inglês
COST
$10 Pronto pago / $100 Regular
TIME COMMITMENT
50 horas por 5 semanas
ABOUT THIS COURSE
Este curso online de cinco semanas com uma dedicação média de 50 horas, apresenta uma visão geral dos princípios que devem estar presentes para que um processo de consulta seja considerado "significativo". Como não é viável discutir todas as circunstâncias possíveis em detalhes, o roteiro reflete sobre os princípios e fornece uma orientação geral, em vez de uma abordagem padrão. Em linhas gerais, três aspectos são abordados: (i) Requisitos obrigatórios e vinculativos explícitos relacionados à consulta nas políticas e diretrizes do BID; (ii) Diretrizes que orientam os processos de consulta necessários para cumprir os requerimentos das políticas; e (iii) Boas práticas internacionais relacionadas à consulta desenvolvidas nos últimos anos, tanto pelo BID como por outras agências de desenvolvimento, academia, sociedade civil entre outros. O curso é dividido em cinco módulos: 1) Fundamentos do MSE; 2) 10 elementos do MSE; 3) Aprofundando Ainda Mais nos Elementos do MSE, parte 1; 4) Aprofundando Ainda Mais nos Elementos do MSE, parte 2 e 5) Fazendo Recomendações para Melhorar o Processo de Participação e Conclusão do Curso. Este curso terá uma sessão síncrona (sessão ao vivo para participar de um dia e horário específicos por meio de videoconferência) a ser realizada durante o módulo 2. Esta sessão é opcional; portanto, sua participação não afetará a nota final do curso. Recomendamos esta sessão apenas para fins informativos.
See More
See Less
AUDIENCE OF THE COURSE
O Curso Significativo de Engajamento de Partes Interessadas (MuSE) é destinado principalmente a agentes de licenciamento e especialistas ambientais e sociais em equipes de projeto que revisam e aprovam Avaliações de Impacto Ambiental e Social. O curso destina-se a fornecer orientação às autoridades do setor público e à equipe responsável pela consulta e pelo engajamento de partes interessadas em projetos de investimento potencialmente de alto risco. Requisitos técnicos mínimos a serem cumpridos pelo participante: • Domínio de pacote do Office (Word, Excel, PowerPoint, etc.) e software Acrobat para visualização e download de documentos. • Ser um usuário avançado da Internet capaz de pesquisar, acessar vídeos, participar de grupos e fóruns de discussão, etc. • Possuir e gerenciar uma conta de e-mail pessoal para receber notificações e ser informado sobre os desenvolvimentos do curso. • Completar a Atividade de Navegação na Sala de Aula. • Excelente domínio do Portugués, tanto escrito quanto falado
See More
See Less
COST & REIMBURSEMENTS
A taxa de inscrição é de USD $10 (Não reembolsável) se for paga antes de prazo de pagamento. Se o pagamento for efetuado após o preço será de US $100. Se você estiver interessado em se candidatar a uma bolsa de estudos do INDES, consulte a seção FAQ sobre este assunto. Tenha em mente que as bolsas MOOC não se aplicam a este programa. O número mínimo de participantes por edição é 15. Se a cota não for concluída antes da data de início programada, os participantes serão notificados sobre uma nova data de início do curso. O Instituto Interamericano de Desenvolvimento Econômico e Social (INDES) do Banco Interamericano de Desenvolvimento (BID) tem a missão de fortalecer conhecimentos e habilidades de públicos estratégicos da região, buscando promover o desenvolvimento econômico e social da América Latina e do Caribe. Por isso, nossos cursos são subsidiados entre 80% e 95% pelos recursos próprios do BID.
See More
See Less
KNOWLEDGE AREAS
SECTOR
Agriculture and Rural Development
Environment and Natural Disasters
TOPICS
Development of Institutions
Management of Social and Environmental Risk
COMPETENCIES
Critical, Analytical, and Creative Thinking
Development effectiveness
Problem Analysis & Synthesis
FREQUENTLY ASKED QUESTIONS