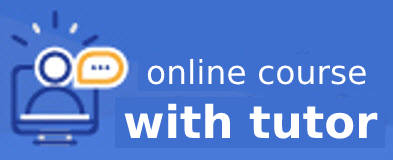 Estrategias y buenas prácticas en foros
What is an instructor-led online course?
The online instructor-led courses are offered in a personalized mode with a limited number of participants per class. Start and finish dates are clearly marked. Besides the online tools used for interaction in the virtual environment, courses provide students with continuous support from a technical assistant, the tutor and a program coordinator, who are experts in the course topics, and are able to offer effective feedback in all course activities and promote relevant discussion.
ARE YOU IDB EMPLOYEE?
See the courses list with scholarships for IDB employee
ABOUT THIS COURSE
Edición 5. Este taller busca discutir y promover el uso eficiente y efectivo de los foros en los cursos en linea. El taller está dirigido principalmente a tutores y coordinadores de cursos virtuales. Al finalizarlo, cada participante obtendrá herramientas que le permitan desarrollar una serie de buenas prácticas y estrategias para mejorar la gestión de foros en línea. ¡Le animamos a sumarse a esta experiencia!
See More
See Less
AUDIENCE OF THE COURSE
Este curso está dirigido a tutores y futuros tutores de cursos en línea. El prerrequisito para participar en este curso es acreditar experiencia previa en formación presencial y/o virtual.
See More
See Less
COST & REIMBURSEMENTS
El Taller tiene un costo de USD 25$. Los tutores INDES disponen de una beca del 100%.
See More
See Less
FREQUENTLY ASKED QUESTIONS