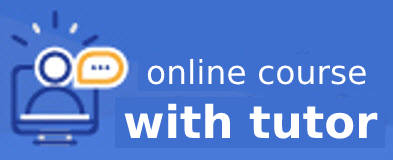 Articulación público privada en gobiernos locales: nuevos enfoques y desafíos
What is an instructor-led online course?
The online instructor-led courses are offered in a personalized mode with a limited number of participants per class. Start and finish dates are clearly marked. Besides the online tools used for interaction in the virtual environment, courses provide students with continuous support from a technical assistant, the tutor and a program coordinator, who are experts in the course topics, and are able to offer effective feedback in all course activities and promote relevant discussion.
ARE YOU IDB EMPLOYEE?
See the courses list with scholarships for IDB employee
ALSO OFFERED
Segundo Semestre 2021
COST
USD70 Pronto Pago/ 140 Regular
TIME COMMITMENT
70 horas en 7.5 semanas
ABOUT THIS COURSE
NOTA IMPORTANTE. LEA DETENIDAMENTE ANTES DE COMPLETAR SU POSTULACIÓN: Está usted postulando al curso anteriormente titulado "Relaciones Intersectoriales Publico-Privadas para Gobiernos Subnacionales". Si usted ya ha realizado ese curso, por favor no continúe con el proceso de inscripción, ya que se trata del mismo curso. El objetivo de este curso es fortalecer las relaciones, acciones e interacciones entre el sector público y el sector privado que fomenten el desarrollo económico en el territorio. Se busca estimular el conocimiento y capacidades de los responsables de temas como: desarrollo económico, empleo, fomento turístico y clústers dentro de gobiernos subnacionales; de los servidores públicos encargados de temas de desarrollo económico y productivo, responsables de agencias de desarrollo locales y de los gestores responsables y facilitadores de proyectos dentro de la localidad.
See More
See Less
AUDIENCE OF THE COURSE
La convocatoria está abierta a participantes que pueden provenir de: Gobiernos Subnacionales Ser directivos o servidores públicos profesionales, con responsabilidades en el fomento de relaciones intersectoriales público privadas dentro de los gobiernos subnacionales. Agencias y Corporaciones de Desarrollo Local Ser directivos o profesionales con responsabilidades en la creación, fomento y consolidación de relaciones o proyectos con instituciones de gobiernos locales. Gestores de Proyectos y/o relaciones intersectoriales Profesionales de Agencias de Desarrollo con responsabilidades en creación, fomento y consolidación de relaciones o proyectos con instituciones de gobiernos locales. Adicionalmente los participantes, preferentemente deben: Tener estudios universitarios concluidos (no se admitirán estudiantes) Tener al menos dos años de experiencia en el sector público o privado, en ámbitos de desarrollo territorial Contar con conocimientos básicos en alguna de las siguientes áreas: desarrollo económico, desarrollo urbano, competitividad, política social y productiva, diseño y/o implementación de políticas de apoyo productivo Se dará preferencia a aquellos postulantes que pertenezcan a una misma institución y/o que pertenezcan a distintas áreas dentro de un mismo gobierno subnacional.
See More
See Less
COST & REIMBURSEMENTS
El precio regular de la matrícula es de USD $140. Si se abona antes del 6 de agosto de 2021 recibirá un descuento del 50% por pronto pago, es decir usted pagará USD $70. Luego de esta fecha, el precio volverá a ser de USD $140. Este curso cuenta con una subvención de la Cooperación Técnica del INDES RG-K1196. Su costo es de US$700 y el BID otorgará un subsidio equivalente al 80% a aquellos candidatos provenientes de países miembros del BID que resulten seleccionados. Por lo que el valor regular de la matrícula es de USD $140 (no reembolsables), lo que les dará derecho a acceder al Aula Virtual del INDES, a sus recursos, a la tutoría permanente con los profesores-tutores, al apoyo técnico para el funcionamiento de la plataforma virtual y un certificado de aprobación a los participantes con una nota mayor de 65 puntos. El subsidio antes descrito NO se otorgará a participantes provenientes de países no miembros del Banco o a funcionarios de otros organismos internacionales. Para verificar si su país es miembro del Banco le invitamos a visitar http://www.iadb.org/es/acerca-del-bid/paises-miembros-prestatarios,6005.html Beca BID para equipos de 3 o más personas: Con la finalidad de fomentar la participación de profesionales de una misma institución pública o privada dentro de los gobiernos subnacionales, el INDES proporcionará una beca parcial adicional al subsidio ya comprometido, para personas que conformen equipos de 3 o más participantes, que pertenezcan a una misma municipalidad / localidad / organización / institución, que sean seleccionados y formalicen su inscripción en el curso. Esta beca parcial será de US$35 sobre el costo subsidiado de la matrícula por participante, es decir cada participante abonará US$105. Para poder hacer efectiva la beca parcial, deberán estar inscritos como mínimo 3 de los participantes y haber abonado el pago de US$105 por cada uno de ellos. ACLARACION: Para los equipos de 3 personas o más, es fundamental que en primer lugar cada participante, realice su postulación de manera individual (indicando al grupo al que pertenece) y una vez se les informe de que son acreedores a la beca parcial grupal, cubran la cuota estipulada antes de comenzar el curso. En caso de habilitarse otros descuentos - por ejemplo el descuento por pronto pago-, no se pueden sumar los dos beneficios.
See More
See Less
KNOWLEDGE AREAS
TOPICS
Development of Institutions
COMPETENCIES
Development effectiveness
AUTHORS AND COORDINATORS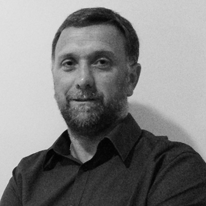 Peiretti, Diego
FREQUENTLY ASKED QUESTIONS